theatre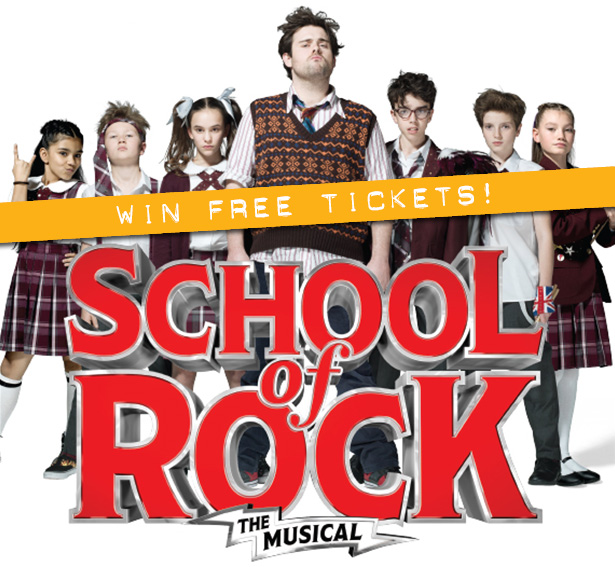 I still remember showing the School of Rock movie to my son a couple of years ago… and that he then proceeded to watch it multiple times over the next few days. The story of the wacky, kid-at-heart substitute transforming his students into rock stars is any kid's (and former kid's) dream come true!
So I'm SUPER STOKED to be giving away two tickets to School of Rock: The Musical to one of you awesome readers! 🤘
GIVEAWAY DEETS:
•  Winner will receive a pair of tickets (2) to School of Rock
•  Performance Date: Thursday, January 17, 2019 🎸 7:30pm
•  Location: The National Theatre 🥁 1321 Pennsylvania Ave, Washington DC 20004
•  Prepare to have your minds blown and your sock rocked off.