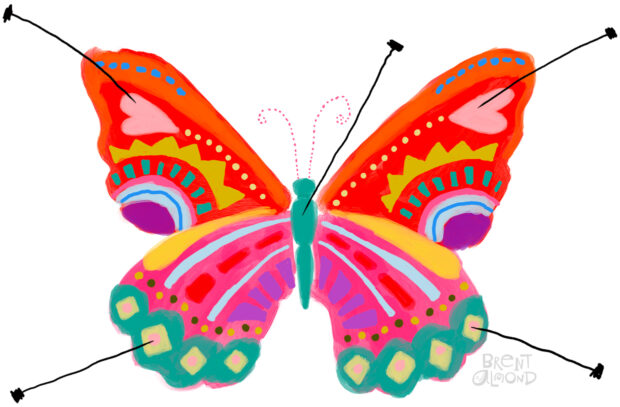 I sing with the Gay Men's Chorus of Washington DC, and for our latest concert we're performing the east coast premiere of Unbreakable, a musical chronicles LGBTQ history in the United States. It covers everything from the origin of the word "gay" to the Stonewall riots to the AIDS crisis and beyond. During rehearsals, chorus members have given presentations on the topics covered in the songs to educate and give context.
I volunteered to talk about Dr. Charles Socarides, who we sing about in "Happy Homosexual." Socarides was a psychiatrist from the 1970s, famous for saying "There is no such thing as a happy homosexual." He espoused much of the harmful theories still used today in conversion therapy. Socarides believed that homosexuality was a neurotic adaptation in men caused by absent fathers and overly doting mothers. He also claimed to have helped over one third of his patients become heterosexual.
Socarides died in 2005, survived by four children from his four marriages. In a beautiful bit of irony, his oldest son, Richard, is openly gay, and served as senior advisor on gay and lesbian issues for the Clinton administration.
Unfortunately, Socarides' legacy of harm lives on, as conversion therapy continues to deceive, traumatize, and kill generations of queer people.