technology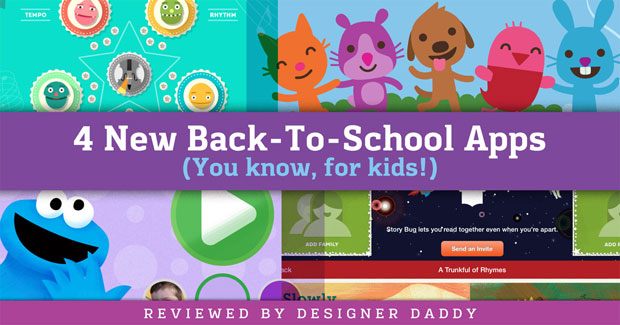 Unless you live in a cave — and even some caves have decent Wi-Fi — your kids will very likely get hooked on video games. Just accept the fact that your phone and tablet will never, ever be smudge-free again. Here are a few new apps to educate, entertain and occupy the wee ones in your family. I'm calling these "back-to-school apps," but they could just as easily be called "prep-for-school" or just "not-annoying-or-violent" apps.
And unless noted, none of these include in-app purchases, and all are ad-free. Also, not a single SpongeBob. Apps tested by me and and my expert panel of one 4-and-a-half-year-old.
. . . . . . . . . . . . . . . . . . . . . . . . . . . . . . . . . . . . . . . . . . . . . . .
.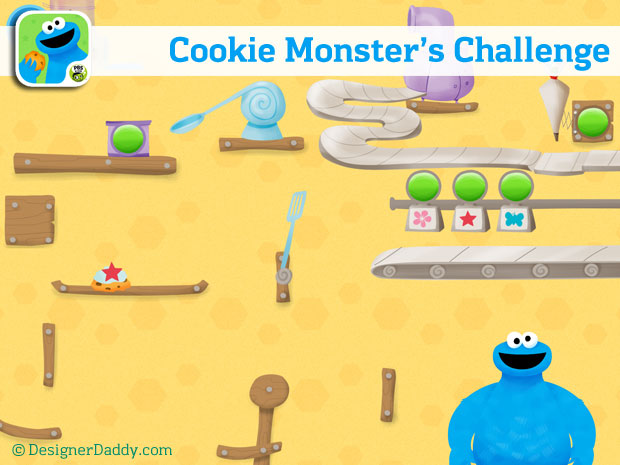 COOKIE MONSTER'S CHALLENGE



This deliciously fun app is the first mobile team-up between kiddie powerhouses PBS Kids and Sesame Street. It launches just in time for Sesame Street's 45th (!) season, which premiers September 15 on PBS Kids (check your local listings).
While the graphics and interface are clean and simple (as they should be), don't be fooled into thinking this is a simple — or short — activity. In fact it's pretty elaborate. Epic, even. There are 10 mini games that focus on skills vital to the pre-k crowd – like memory, following directions and self control. There are 9 levels, each one ever-so-slightly more challenging to keep your little ones on their adorable toes. The final payoff is a Rube Goldberg-esque cookie-making contraption that requires completion of all 9 levels for Cookie Monster to finally get his cookies. I'm not sure how he survives the anticipation!
But Cookie keeps his composure, as did my son… completing each level, finishing each piece of the cookie machine, and feeling pretty darn excited with each accomplishment.
C is for cookie, but we give Cookie Monster's Challenge an A.
Preview / buy on iTunes  •  Ages 3-5  •  iPad only  •  $2.99