SUPERLUNCHNOTES
There are lots of ways to teach children about diversity… and not just during Black History Month. Certainly it's important to introduce your kids to African-American culture through leaders like Frederick Douglass, Harriet Tubman and Dr. King. But I've found some of the most effective lessons are those integrated into everyday life.
As a family of gay fathers and an adopted son, it's vital our child feels visible, included and loved. Beyond surrounding ourselves with other queer and adoptive families, we also make racial diversity a priority. This has informed all aspects of our lives — from where we chose to live, to the friends we make, to the school our son attends. It also factors into the books, TV shows and movies we expose our son to. And of course that includes superheroes.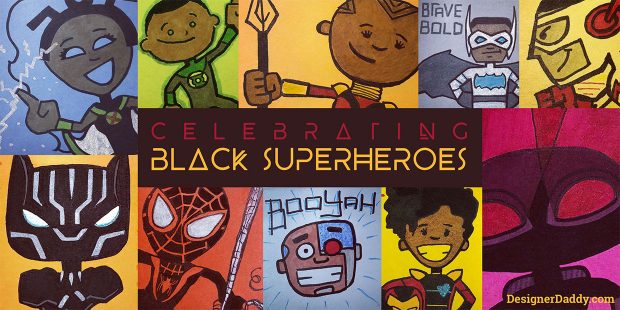 For those new to the blog, I've been creating superhero lunch notes for my son since preschool. They've been a great way not only to send him a bit of encouragement (or remind him to flush), but also a fun tool to introduce him to a wide array of heroes. And since this is Black History Month, I thought I'd highlight some of the awesome black characters I've doodled for my kid over the years.
I've listed family-friendly sources under each note so you and your kids can learn/watch/read more about these heroes. Feel free to copy or print the notes for your family's lunches — be sure to send me a photo if you make your own!
. . . . . . . . . . . . . . . . . . . . . . . . . . . . . . . . . . . . . . . . . . . . . . .
BLACK PANTHER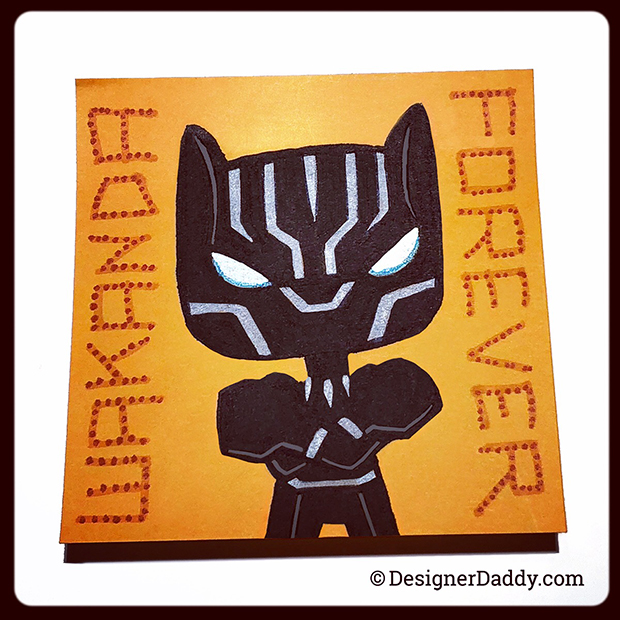 This is the black superhero everyone now knows, thanks to the record-breaking, history-making Black Panther film. WAKANDA FOREVER! GOOD LUCK AT THE OSCARS!
FUN FACT: Black Panther was originally conceived by artist Jack Kirby as a character named "Coal Tiger."
.