Superheroes
This blog post has been decades in the making. It was written before I saw the Aquaman movie, and will not change after I've seen it. Please check out my review of the film.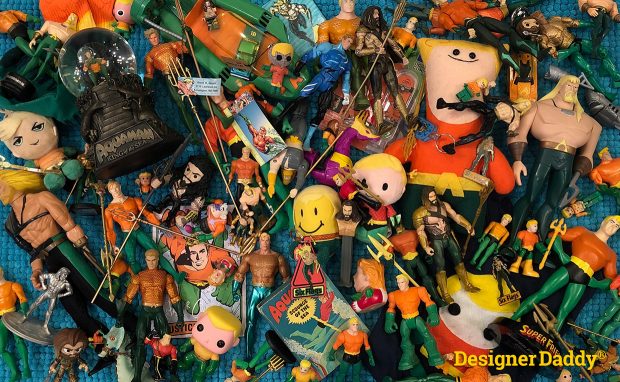 Really? Why?!?
.
These are the two most common responses when someone learns Aquaman is my favorite superhero. As he's been my go-to hero since I was a mere guppy, fielding these questions has been a frequent — and often frustrating — ordeal.
Thing is, nobody ever asks Superman fans why he's their favorite. The same goes for Batman, Spider-Man, Wolverine, Captain America, Wonder Woman, The Flash, Thor, Hulk, Black Panther, Batgirl, Green Lantern, Black Widow, Iron Man, Captain Marvel, Storm, Deadpool, Daredevil and even the friggin' Teenage Mutant Ninja Turtles.
As my fandom was questioned over the years, I've had ample time to ponder its roots and reasons. As the wave of the character's film-related popularity is cresting, I figured I should finally share my thoughts.
So in honor of the King of the Seven Seas — here are the top seven reasons Aquaman is my favorite superhero.