religion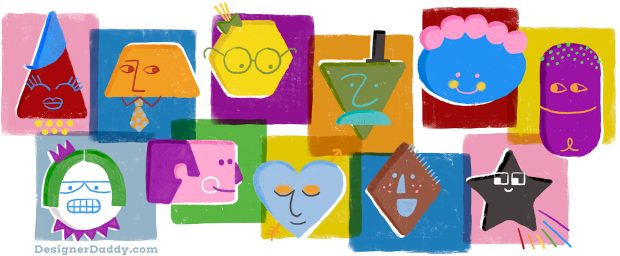 I recently wrote a guest post on the City Dads blog, sharing some ways to be an ally to LGBTQ parents and families. That list could have been endless, but I know folks (especially other parents) don't have time to read all day!
However, I couldn't stop at that first dozen, so here are twelve more ways you can support, protect and advocate for queer families and parents. And while this list focuses on families, many of these actions can benefit anyone in the LGBTQ community.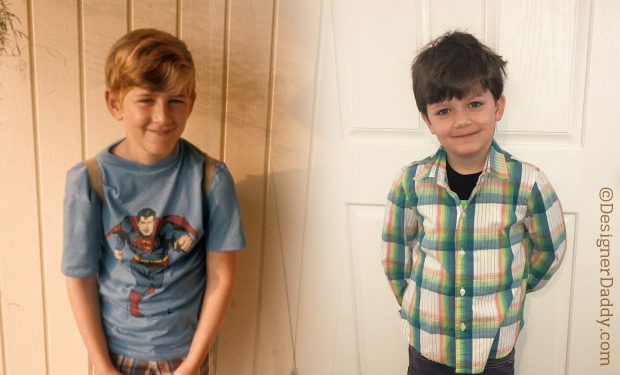 When my son turned seven earlier this year, I had a couple of simultaneous epiphanies. First, I realized Jon was now the age I was when I experienced two of the most significant milestones of my life. Second, he's going to remember a lot more from here on out, so I'd better get my shit together.
ME AT SEVEN
Not long after my seventh birthday, I did what every good preacher's kid does around that age — I got "saved." Accepted Jesus into my heart. In non-Baptist layman's terms: I officially became a Christian. My father baptized me shortly afterwards.
My motivations were probably typical for a seven-year-old; a mix of peer pressure, avoiding Hell, and a sense of inevitability. Having been taught about salvation since birth, there was never any doubt I'd end up born again. And fear of eternal damnation aside, there was some comfort in knowing I was fulfilling my duty as a Good Son.
In thinking about this from my own fatherly perspective, it's more meaningful to me than it has been for quite a while. Notwithstanding my spiritual path from that point until now, I can only imagine how special it was for my father to have that moment of bonding, when he baptized me in front of his congregation. I aspire to such moments with my own son.
The other milestone from that year was on a much less public scale, but equally significant. I had my first dream about a boy.
I don't recall the dream being overly romantic or sexual; it was the intimacy that struck me. A faceless, nameless boy and me, both naked, sitting side-by-side on the floor by my bed. I don't remember how I felt immediately following the dream; yet after coming out as gay nearly 20 years later, it was the point I looked back to and said, "This was the first time I knew."
While I have memories from as early as two-and-a-half (hello, little brother … goodbye, only childhood), seven certainly sticks out at as a watershed year.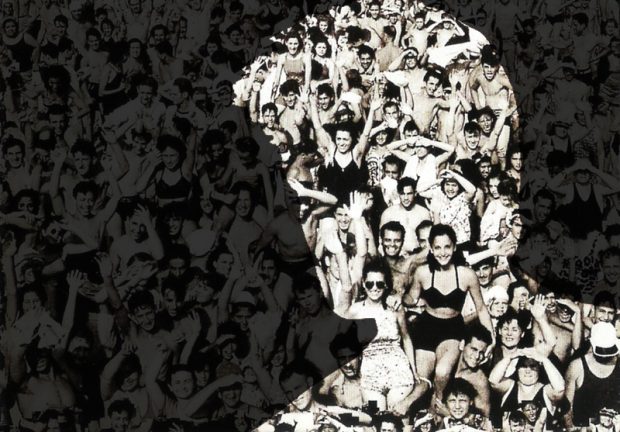 In 1990, I was deep in the closet, deep in the heart of Texas. I was in my fourth year (of five) at Baylor, sharing an apartment with three friends from my ultra conservative, evangelical, charismatic church. I lived in a bubble within a bubble within a bubble of repression and denial. And buried deep in my sock drawer were two CDs of the "secular" variety, hidden away like so much auditory porn. Janet Jackson's Rhythm Nation 1814 was great for walking the Bear Trail and driving around town with the windows down; but it was George Michael's Listen Without Prejudice, Volume 1 that filled countless hours spent in the painting studio, or that flowed from headphones as I silently lip-synched in bed.
I had plenty of other memories tied to George Michael's music: awkwardly slow dancing to "Careless Whisper" in high school; "I Want Your Sex" blasting from a dorm window while parents (mine included) assisted their freshmen kids on move-in day; being mesmerized by George and Andrew's legs in the "Wake Me Up Before You Go-Go" video.
But Listen Without Prejudice touched my soul in ways no other music had. It was Michael's response to the well-deserved hype of Faith, choosing to downplay his image and focus instead on songwriting and emotion. In nearly every song, his longing for love and connection echoed my own. "Praying for Time," "They Won't Go When I Go," "Something to Save," "Heal the Pain," "Soul Free," "Waiting for That Day" (which included a snippet of "You Can't Always Get What You Want") — all resonated, and still do.
And then there was his voice. Michael's voice — particularly on that album — is what I always wished mine sounded like, or imagined it would sound like in heaven.
The only time I saw George Michael perform live was singing "Freedom! '90" at the Equality Rocks concert in 2000. He'd only been out officially for a couple of years, so all of RFK Stadium celebrated the song's newfound significance for Michael, and for our community's burgeoning, well… freedom.
That song still gives me religion — true religion that comes from the abandonment of repression. A soulful experience of reveling in self-expression. Singing from the pit of my stomach that I am who I am, haters and self-hatred be damned.
Thank you, George Michael, for sharing with us your voice and your soul, your trials and your bliss, your longing and your freedom.
.
Let me tell you a secret
Put it in your heart and keep it
Something that I want you to know
Do something for me
Listen to my simple story
And maybe we'll have something to show
You tell me you're cold on the inside
How can the outside world
Be a place that your heart can embrace
Be good to yourself
Because nobody else
Has the power to make you happy
From "Heal the Pain"
. . . . . . . . . . . . . . . . . . . . . . . . . . . . . . . . . . . . . . . . . . . . . . .
Struggling or know someone who is? Call 866-488-7386 for The Trevor Project.
Never miss a post. Subscribe by entering your email at the top of this page to receive Designer Daddy directly in your in box.
Save
Save
Save