polka dots
Narrowing down the photos I wanted to share from our big gay wedding was a daunting task — too many wonderful images and memories to choose from! So I've divided them into two albums representing my Gemini-esque personae: Designer and Daddy.
This one — the Designer Album — features details, graphics, colors and all the minutia I obsessed over to make our special day a little special-er. You can see the Daddy Album here. And thanks for your patience — I had to wait nearly 17 years to legally marry the man I love, so I figured folks could wait a few days to see more pics of my adorable kid.
. . . . . . . . . . . . . . . . . . . . . . . . . . . . . . . . . . . . . . . . . . . . . . .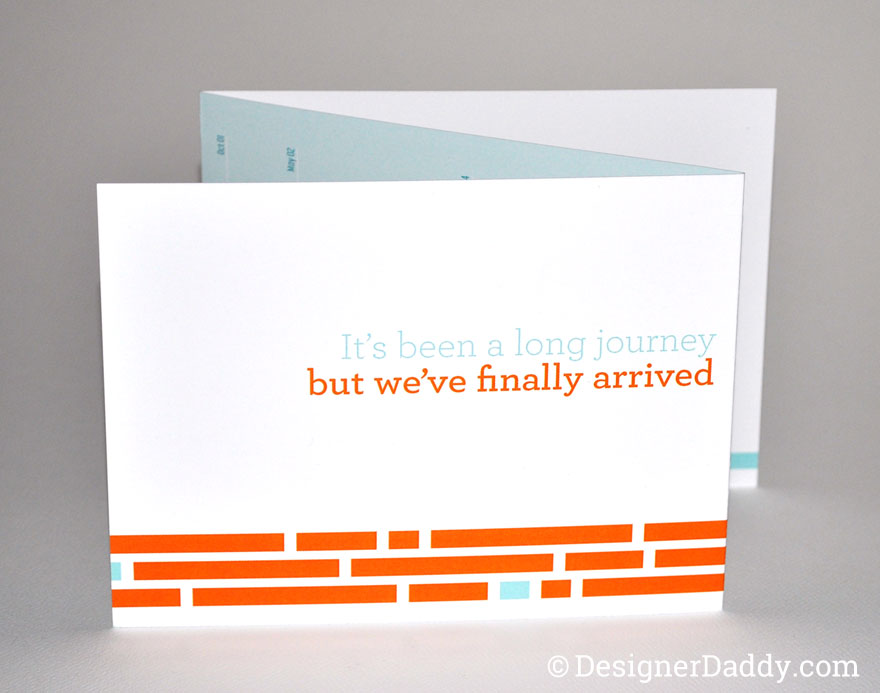 YOU'RE INVITED. From early in the planning stages, it was obvious to Papa and I that a marriage between two people that had been together for 16+ years should get some props for longevity. There weren't going to be doves descending from the heavens and whisking us away to a magical happily ever after. This was about commitment and family and roots and the journey it took to get here.
So I came up with a stylized brick motif. Bricks may not conjure romantic imagery, but they are vitally important in that they build roads for life's travels and the foundation for a home. They fit and work together to guide, protect and stabilize.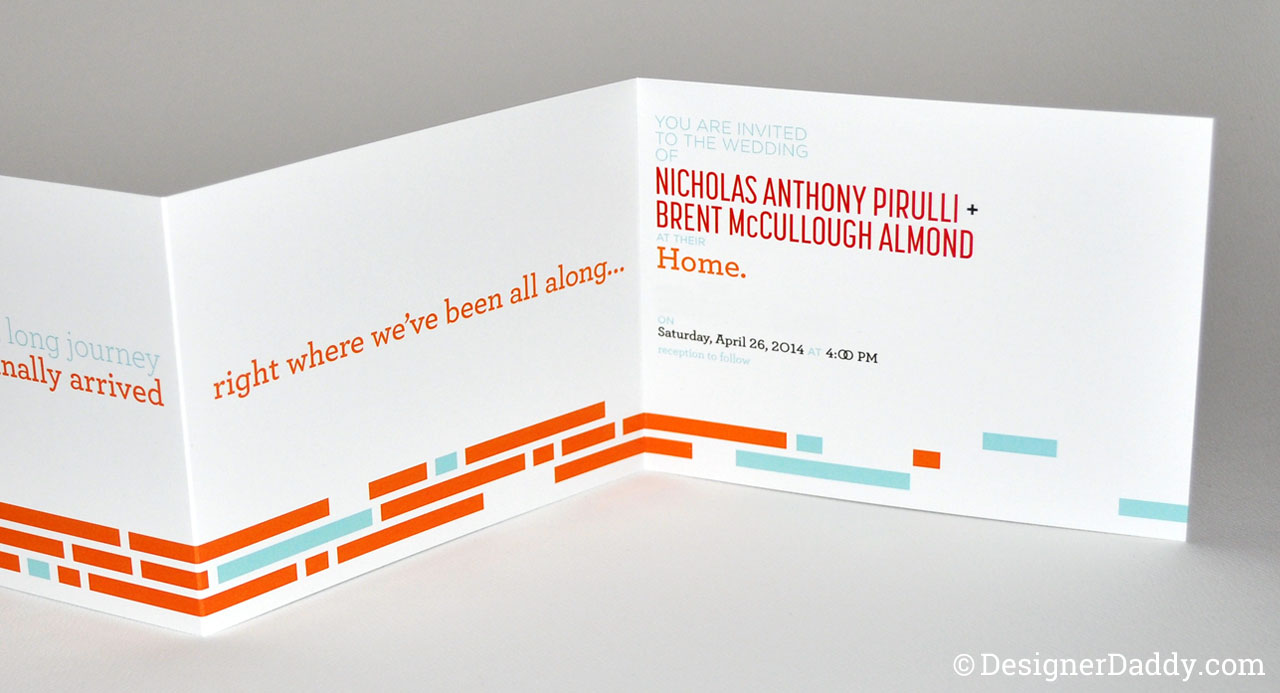 The front of the invitation unfolds to reveal a "road" leading us home.* I wanted to not only communicate the ceremony would be at our house, but also emphasize the importance of home to our relationship and our family. It also set the tone for the celebration — warm, informal and all about the love.
.
So let's get to the photos of the actual day, shall we? By the way, the fabulous Piper Watson shot all of the wedding day photos. Please hire her — she is a sweet photographer and an even sweeter spirit.