pink v. blue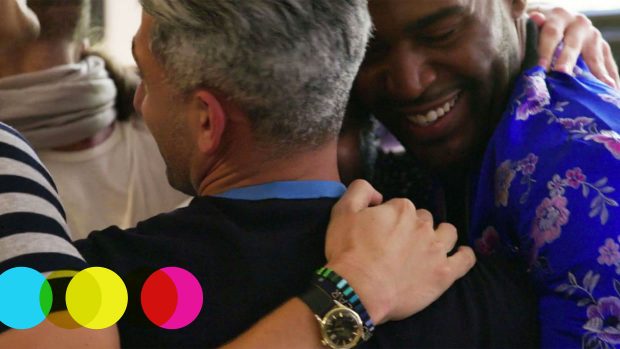 The epidemic of toxic masculinity in our country is at a tipping point: serial school shootings; countless #MeToo perpetrators; a no-apologies, pussy-grabbing, saber-rattling president. And the paths to a remedy are complicated and met with resistance at every turn. But might I suggest — as a respite from the violence, misogyny, and bluster — the new version of Queer Eye?
The original Queer Eye (née for the Straight Guy) was a cultural phenomenon that aired from 2003-2007. It was part of the pop culture wave started by Ellen then Will & Grace that contributed to greater, more positive visibility for lesbian and gay Americans.
As reboots are in vogue, Netflix has brought the series back to fabulous life with an all-new cast and new batch of scruffy makeover subjects. With the same set of experts (in Food & Wine, Fashion, Culture, Design, and Grooming) the season's trailer boasts, "The original show was fighting for tolerance. Our fight is for acceptance."
Being the long-out gay that I am, I went into this with low expectations on such a lofty claim. Yet as I binged through the season, my cynicism faded, side-eye giving way to tears.