obama
For the second time in less than a month, I found myself an invited guest of the White House. (I don't think I've ever written a more unfathomably awesome sentence.) While hearing the First Lady speak about nutrition and fitness a few weeks prior was certainly amazing, the topic of the second event was much more in my wheelhouse.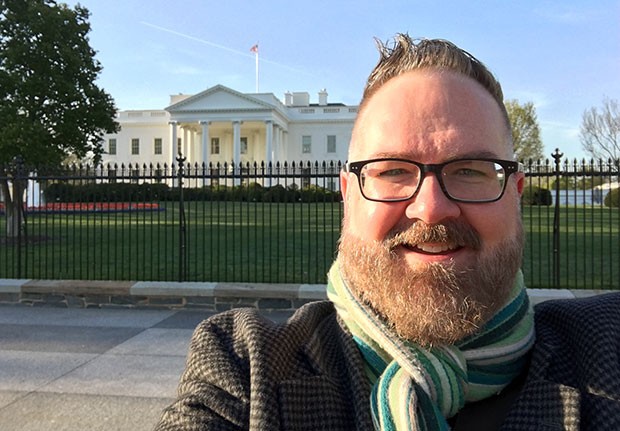 I was invited to the White House recently, and initially I had no idea why. That's not to say I wasn't thrilled to receive the invitation. I've lived in DC for 20 years, and while I've toured the West Wing and attended the Easter Egg Roll, I'd never been to an official event there. I'd never been inside – not really.
And this was about as "inside" as you could get. The invitation read: First Lady Michelle Obama invites you to a conversation about the health of our nation's kids…
This was part of the First Lady's Let's Move initiative. You know, the one trying to get kids to eat healthier and exercise more. Now obviously I want my kid (and all kids) to be healthy, but had they not read my recent post, 19 Things My Kid Has Eaten Since He Last Had a Vegetable? Had they not seen photos of me? They had clearly slacked off in their vetting process.
So there I was, the overweight dad of an under-vegetabled kid, summoned to 1600 Penn to talk about fitness and nutrition. Not one to look a gift house in the portico, I excitedly RSVPed in the affirmative — all the while questioning my inclusion in this once-in-a-lifetime opportunity.