nature
For seven days, I and eleven other dads hiked more than 90 miles along England's historic Hadrian's Wall. Complications of life (and perfectionist tendencies) kept me from writing about it at the time. Here, now, are some thoughts and images from that life-changing week.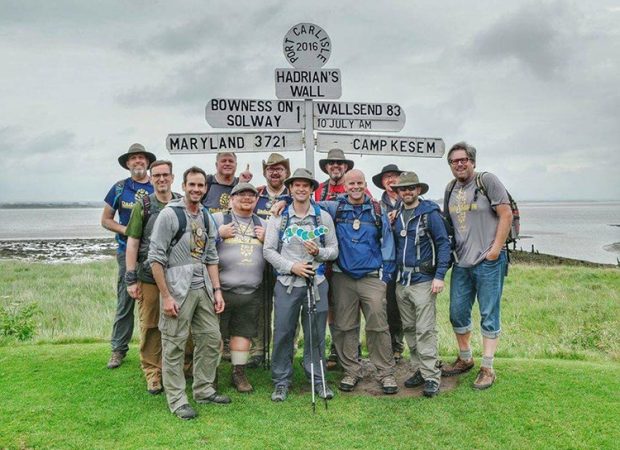 07.10.16, DAY 1:
Bowness-on-Solway to Carlisle – 17 miles
.
Today it's actually happening. I'm trying to figure out the pay-by-the-minute shower, packing up all my gear, guzzling some caffeine to make up for a restless night's sleep. As someone who's inherently aware of their shortcomings — especially when it comes to anything physical — I double and triple check what I've stuffed into my backpack, trying to imagine every scenario possible. I will come to learn along the way what I need more of (water, foot bandages), and of what I need less (pretty much everything else); but this first day I was flying blind.
Last night at the lone pub in town, we chatted over dinner and beers with a grandfather and grandson who had just completed the walk. Having traveled from the opposite direction, they advised wearing long pants for the several patches of nettles, and to be prepared for lots of diversions.
"Diversion" is British for "detour" — a word with which we would become intimately, frequently acquainted.