my 2 dads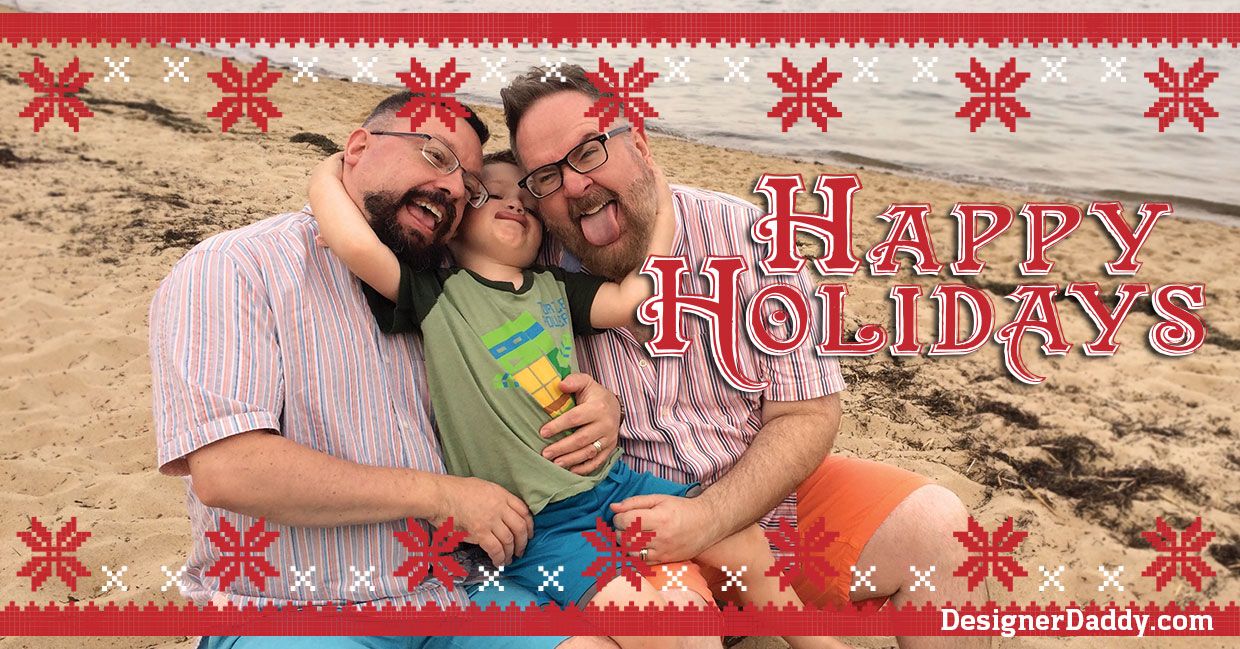 It's been a banner year for same-sex parents. Marriage equality finally became the law of the land; and as marriages increased, so have the number of LGBT parents. Gay dads and lesbian moms appeared in national ads for soup, shampoo, pain reliever, and formula. And as is becoming a yearly occurrence, NPH and his family slayed with their Halloween costumes on social media.
Yet with all of this increased exposure and acceptance comes increased expectations; expectations to have THE MOST FABULOUS WEDDING, THE MOST PERFECT HOUSE, and of course THE MOST ADORABLE, WELL-BEHAVED CHILDREN. On top of that, I can't tell you how many times I've been told how "lucky" or "blessed" our son is to have my husband and I as his dads. That's nice and all, but that's a lot of pressure. And I'm pretty sure he'd beg to differ sometimes. (See #2 below)
I've heard it said that parenting is the great equalizer. Stop by our house sometime, and we'll be happy to demolish every stereotype you've ever heard about gay men being tidy… or put together… or having the energy to stay up past 9:00 pm.
So in lieu of THE MOST LEGENDARY HOLIDAY NEWSLETTER, I'm opting for something a little more honest. Unfiltered, even. Please enjoy a glimpse into our family's 2015 — along with a few holiday "traditions" — in this (very loose) version of The Twelve Days of Christmas.