Lists
This past year marked a couple of personal milestones: becoming a father and the birth of this blog. To commemorate ten years as both Daddy and Designer Daddy, I'm sharing a series of Top 10 lists. Each post will feature the most amazing/fun/memorable things/experiences/whatevers from the last decade.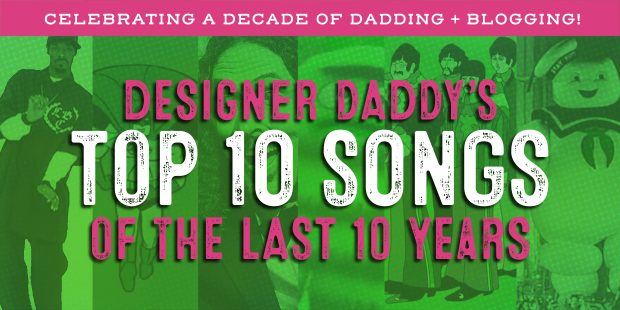 Sharing my passions with my son is one of the best parts of being a dad. And before I was able to introduce him to my favorite comic books, TV shows or movies, there was music. Whether I was lulling a newborn to sleep, distracting a fussy baby on a long car ride, or teaching a toddler the basics of superhero themes, music has been an integral part of my parenting experience.
I grew up in a musical home, my parents and siblings displaying mastery of the piano, guitar, opera and more. My skill set veered more towards music appreciation (though I do sing), but I pride myself on having the largest music collection in the family. So, it was a no brainer that my kiddo was going to be raised on radio (or iTunes, YouTube and Spotify, rather).
Limiting this list to ten was near impossible. There's quite a bit of overlap from my TV and movies lists — my parenting journey has definitely had a soundtrack. In any event, here are the top 10 (or so) songs from my first ten years of fatherhood. Release dates are listed next to each title, but the songs appear in the order I introduced them to my son.