kudos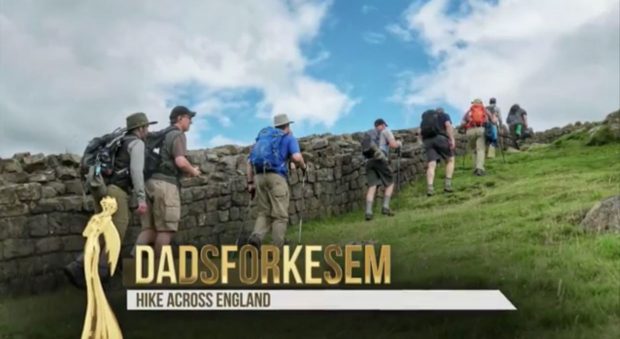 I'm continuously amazed at the evolution of Oren Miller's legacy. Last summer's walk along Hadrian's Wall (to open a camp in Oren's name) recently received recognition at the 2017 Iris Awards. Winning in the Philanthropic Work of the Year category, now even more people are aware of Oren, Camp Kesem, and the cause to support families touched by cancer.
The Iris Awards are given out at a swanky ceremony held in conjunction with the Mom 2.0 Summit. Nominees and voters are from within the parent blogging community, so it's particularly meaningful to receive kudos from dear friends and respected colleagues.
But it was also pretty amazing being honored alongside the 12 men I now consider my brothers. Being able to celebrate with them only amplified my excitement, as well as my pride in our achievement of walking nearly 100 miles and raising over $40,000.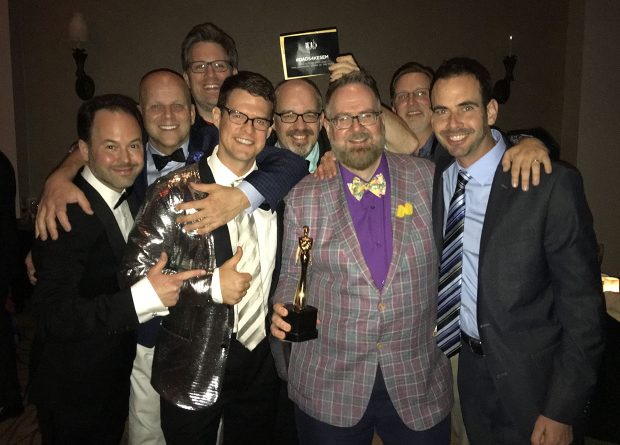 Check out the video of our award being announced (and of me speaking), beginning at the 24-minute mark.
And the story has chapters yet to be written. The Camp Kesem started in Oren's name at the University of Maryland is training counselors this fall, and will hold its first summer camp next year. You can bet I will be there, cutting a ribbon or rowing a kayak or whatever I can to celebrate my friend, his life, and the hope and strength for kids affected by their parents' cancer.