kids fashion
What did you do on your summer vacation? Before we're all too entrenched in the new school year, allow me to regale you with a harrowing tale. A tale of childhood. A tale of fun. A tale of absentmindedness and excuses and going commando. And a tale of a very, very frustrated dad.
Last summer my son attended a daytime summer camp and had an amazing time. I've never been much of a summer (or any type of) camper. I was/am too uptight to deal with nature or filth or a lack of personal space for long periods of time. But my kid is almost exactly the opposite. Which meant he squeezed the fun out of every moment of camp, but tended to not sweat many any of the details. Which also meant day-after-day-after-day of his shit being left behind at camp.
It boggled my mind, pushed all my Angry Dad buttons, and eventually became comically surreal. Nearly every parent I told said their kid was exactly the same, so I swore that the next summer I would document it somehow. There was some cathartic, empathetic humor to be mined.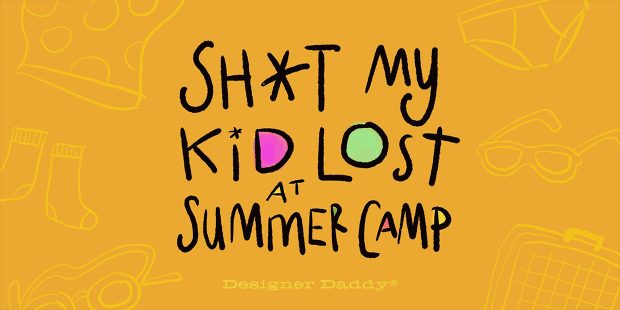 Yet as this past school year wound down and quickly burst into summer, I found myself rushing around preparing for camp and completely forgot about my idea. It wasn't until the first afternoon of pick-up that I remembered; when I opened my son's backpack to put away his wet clothes and found none. On. Day. One.