food + drink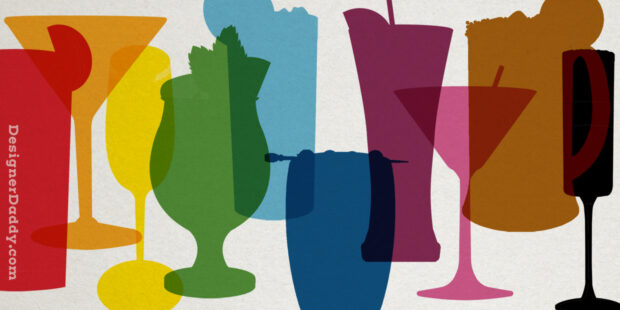 June is without a doubt my favorite month. In addition to kicking off summer, June contains my birthday, Father's Day and Pride. Seriously, can this month get any more fun? Yes! In honor of this most fabulous of months, I've stirred up a rainbow of delicious summer cocktails — one for each color of the LGBTQ Pride flag.
To keep the festivities fun and safe, here are a few pointers courtesy of Responsibility.org:
Measure your drinks and cocktail ingredients. Familiarize yourself with the go-to bar measuring tool, a jigger. You can also use this handy Virtual Bar to help manage your alcohol intake.
Have water and non-alcoholic drinks available. I've included a couple of mocktail recipes in the list below!
Provide food to guests, and make sure you snack as you imbibe/host.
Check to make sure your guests have safe rides home.
Take some time to talk to your kids about alcohol and underage drinking, especially if they're going to present at your get-together.
Feel free to click and print individual recipes, or share on social media. Scroll down to the end for even more tips on making and enjoying these colorful cocktails!