disney
The start of this new decade also marks a couple of major personal milestones. Inconceivably, I am now the father of a ten-year-old. And as this site debuted on my son's first birthday, I'm also starting my tenth year as a blogger. So to commemorate my ten years as both Daddy and Designer Daddy, I'll be sharing a series of Top 10 lists throughout the year. Each post will feature the most amazing/fun/memorable things/experiences/whatevers from the last decade.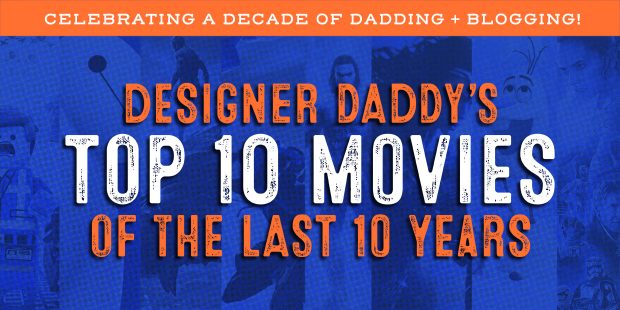 First up, movies.
Taking my kid to the movies was one of those things I dreamed about before becoming a dad. And since becoming a parent, going to the movies has been one of the few shared activities that (almost) never ends in a meltdown. Even the crappy movies give us things to talk and laugh about — and the great films are made even more magical by experiencing them together.
Note: these are not necessarily the films my son would say are his favorites, as he declares each and every cinematic experience THE BEST EVER. This is my list, consisting of our grandest father-son movie going adventures.