crafts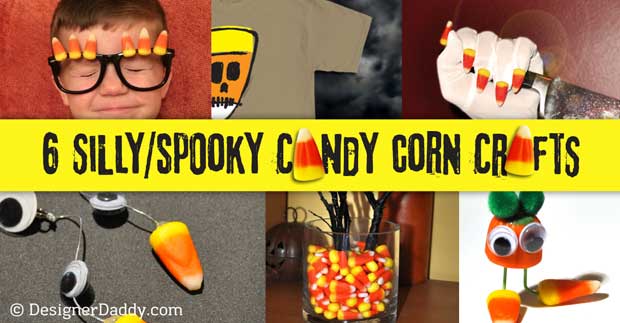 Gun control, gay marriage, abortion…candy corn?!? Who knew Halloween's perennial kernel-shaped snack could be so divisive?
I took a poll to find out how folks felt about candy corn, and the results were quite polarizing. None of the replies were of the "I can take it or leave it" variety. Certainly some sang its praises, and a few rode the fence with a love/hate relationship. But the most entertaining and creative answers came from the haters.
"I would rather write an essay on a blackboard using nothing but a fork."
"My teeth hurt just reading this."
"Insipid confections spawned from hell."  
"Rather eat corn in sh*t." 
"I would like to feed All of It to Dick Cheney, staple him to Donald Rumsfeld and launch the whole lot into the sun."
"HAAAAAAATE"
Alrighty, then. There seems to be some seriously deep-seated loathing of this defenseless little sweet. Yet according to the National Confectioners Association, 25 million pounds (9,000+ metric tons) of candy corn are sold annually. I imagine there must be more than a few metric tons lying around somewhere, uneaten and unloved, serving no purpose but to populate our landfills and choke our dolphins.
So for all you candy corn abhorrers — and for the admirers that also love super silly crafts — here are some ways to put that bumper crop of corn to good(ish) use.
.