announcements/cards/invitations
A couple of days ago my youngest brother (B4*) became a dad. About a week before the due date, we met for lunch and I gave him this: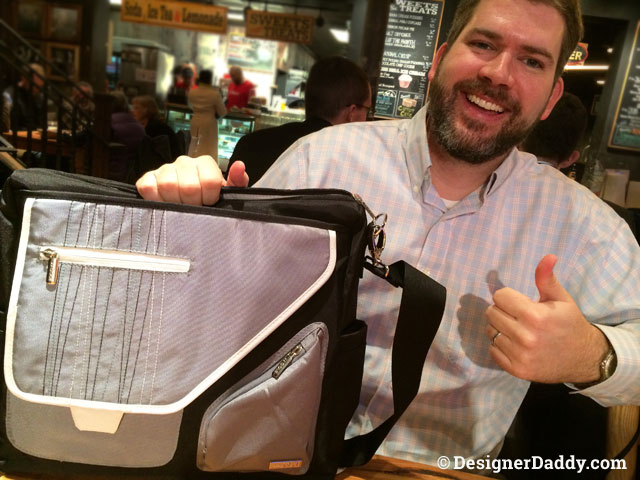 Yup, a diaper bag. I'm THAT awesome of a big brother.
But it wasn't just any old bag, but a JJ Cole** diaper bag, which — until I handed it to him and told him what it was — my brother thought was my laptop bag. Mission accomplished JJ Cole, on making a diaper bag even a heterosexual/DC attorney/new dad would carry!
In addition to the awesome gift-giving, great BBQ and quality time with my baby bro, the significance of this gift was, well… pretty significant. Because his was the first diaper I ever changed.
I'm the oldest of four brothers and he's the youngest, eleven years my junior. So I indeed had the privilege of cleaning his poopy baby butt. And as he sometimes wore cloth diapers, he got stabbed with a diaper pin at least once several times. But that wasn't the worst (or last) bit of pain or hardship inflicted upon him by an elder sibling.
So to make up for a lifetime of torture, I'm giving B4 some unsolicited parenting advice, inspired by the tribulations he endured as the runt of the family. To clarify, these are based on real events, just not all initiated by me. I'm not saying which of his three older brothers did which deed, but mine were of the sneakier, less violent variety.
.
READ FULL ARTICLE >>