MAKING MEMORIES
stories, photos, graphics chronicling my journey as a dad
The start of the new decade also marks a couple of personal milestones: becoming a father and the birth of this blog. To commemorate ten years as both Daddy and Designer Daddy, I'm sharing a series of Top 10 lists throughout the year. Each post will feature the most amazing/fun/memorable things/experiences/whatevers from the last decade.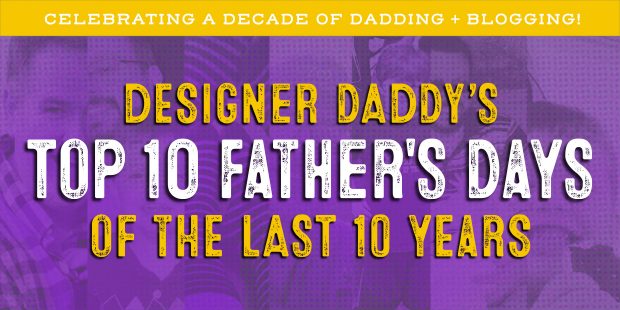 I was hoping to have a couple more Top 10 lists posted by the middle of 2020, but COVID-19 had others plans. As Father's Day rolled around and I realized we'd be spending yet another holiday in quarantine. So I got nostalgic and started rummaging through photos of Dad's Days past. I got excited about documenting our first ten years of Father's Days — until I did the math and realized that while our son was 10 years old, we were celebrating our 11th Father's Day. New math is hard.
As I've written many times on this blog, Father's Day is not a day of rest and relaxation for two-dad families. Yet we've somehow managed to always be together, and get some manner of family photo. While they haven't always been exciting Father's Days — or even all that happy — it's nice to look back and see what ten (eleven?!?) years of celebrating family looks like.