MAKING MEMORIES
stories, photos, graphics chronicling my journey as a dad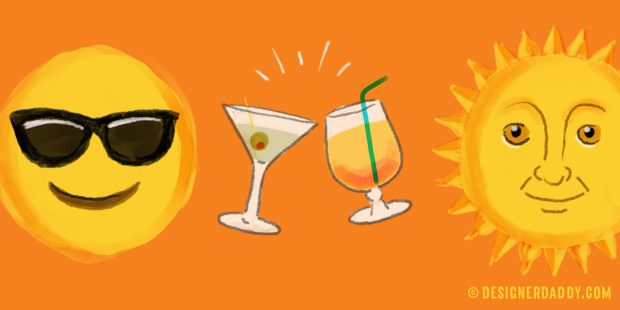 It's been a hell of a summer, hasn't it? Between ongoing quarantine and COVID scares, missed friends and canceled plans, social unrest and political nonsense, it's been a hot mess of struggle and stress for a whole lot of folks. Typically, the last days of summer meant the excitement (for kids) and relief (for parents) of back to school. Again, with the challenges and disappointment!
With all of these factors — combined with the unknowns of the new school year AND an increase in socially distant socializing — there are more and more occasions to enjoy a cocktail. Or two.
I'll admit it's been a struggle for me not to stress drink. Or drink out of boredom. Or just reward myself for making it through another day. Serendipitously, I've had the privilege of working with Responsibility.org this year. They've been a great resource when it comes to enjoying alcohol, well, responsibly.
Here are a few tips from Responsibility.org to help you toast the last days of summer — whether enjoying cocktails at home, hosting outdoor gatherings, or venturing out to restaurants.