DESIGN STUFF
Design, art & crafts I've created, or stuff by others I dig.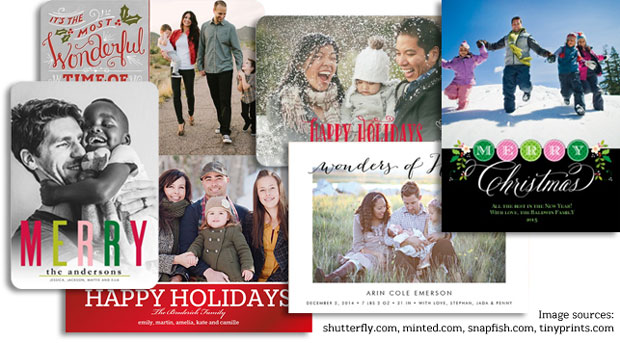 Two years ago I examined how major photo card companies failed to represent LGBT families even once in their holiday photo cards. I issued a challenge to the four companies profiled, pledging to employ the services of whichever company made the change first to be inclusive of same-sex couples/parents.
The companies I profiled were Tinyprints, Shutterfly, Minted, and Snapfish. I chose these four because they all sent me catalogs, and because they all ranked among the top photo card companies, according to Top Ten Reviews. In the two years since, I've received three and then two catalogs, respectively, and have indicated that in the data below. As in 2013, when reviewing each company's online offerings, I looked at the first couple of pages of Holiday and/or Christmas cards. This generally included between 150-200 cards.
The results are a mixed bag of naughty and nice…