DESIGN STUFF
Design, art & crafts I've created, or stuff by others I dig.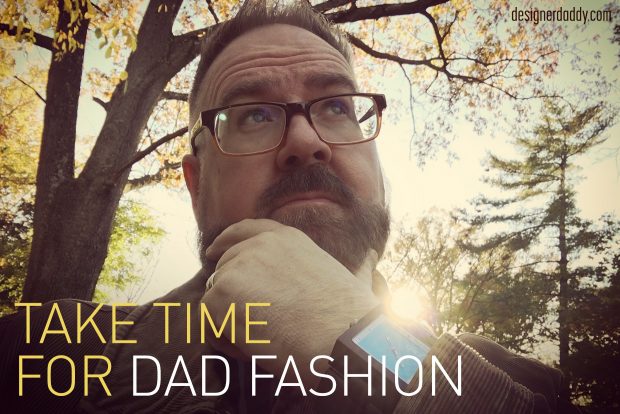 When I became a father, my priorities changed. I no longer had the time nor opportunity to do many of the things I deemed important pre-dadhood. Among those were sleep, basic hygiene, and wearing a watch.
I initially started going watchless* to keep from scratching my newborn when feeding and changing him. However, it quickly became more about protecting my timepieces from all of the pee, poo, barf, jelly, juice, snot, dirt and the myriad other substances that go hand-in-grubby-hand with childhood. As someone who goes by "Designer Daddy," you can imagine this was quite a blow to my semi-stylish sensibilities.
Nowadays we're past the diapers and puking (mostly), and my 7-year-old can hold his own juice and wipe his own butt (mostly) — so I've slowly been rebuilding my collection. But with so many other things vying for my attention, how does a dad find time to be fashionable?