DAD STUFF
Anything & everything parenting-related. Or gay parenting-related. Or specifically dad-related.
I've partnered with Dove Men+Care as part of their #DadsCare campaign to share some easy and creative ways to get crafty with your kids. Check out the short video I made with my son, as well as the descriptions of the steps in the text below.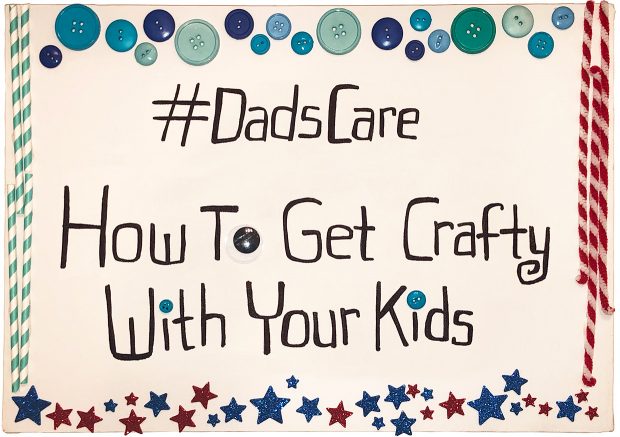 During quarantine — or anytime, really — it can be easy to plop the kids in front of a screen and call it a day. Coming up with non-screen activities can be stressful.
Crafts are a tried-and-true way for kids to flex their creativity and stimulate their brains. It can also be a great bonding time with your kids. And let's be honest, it's also a nice distraction while you try to get some work done!
While I've been a graphic designer and illustrator for over 20 years, I sometimes feel like I'm still getting the hang of being a dad. But I know from experience that coming up with ideas for crafts and pulling all the supplies together can be overwhelming. So I've put together five tips to hopefully make it easier for you to get your kids crafting.