tv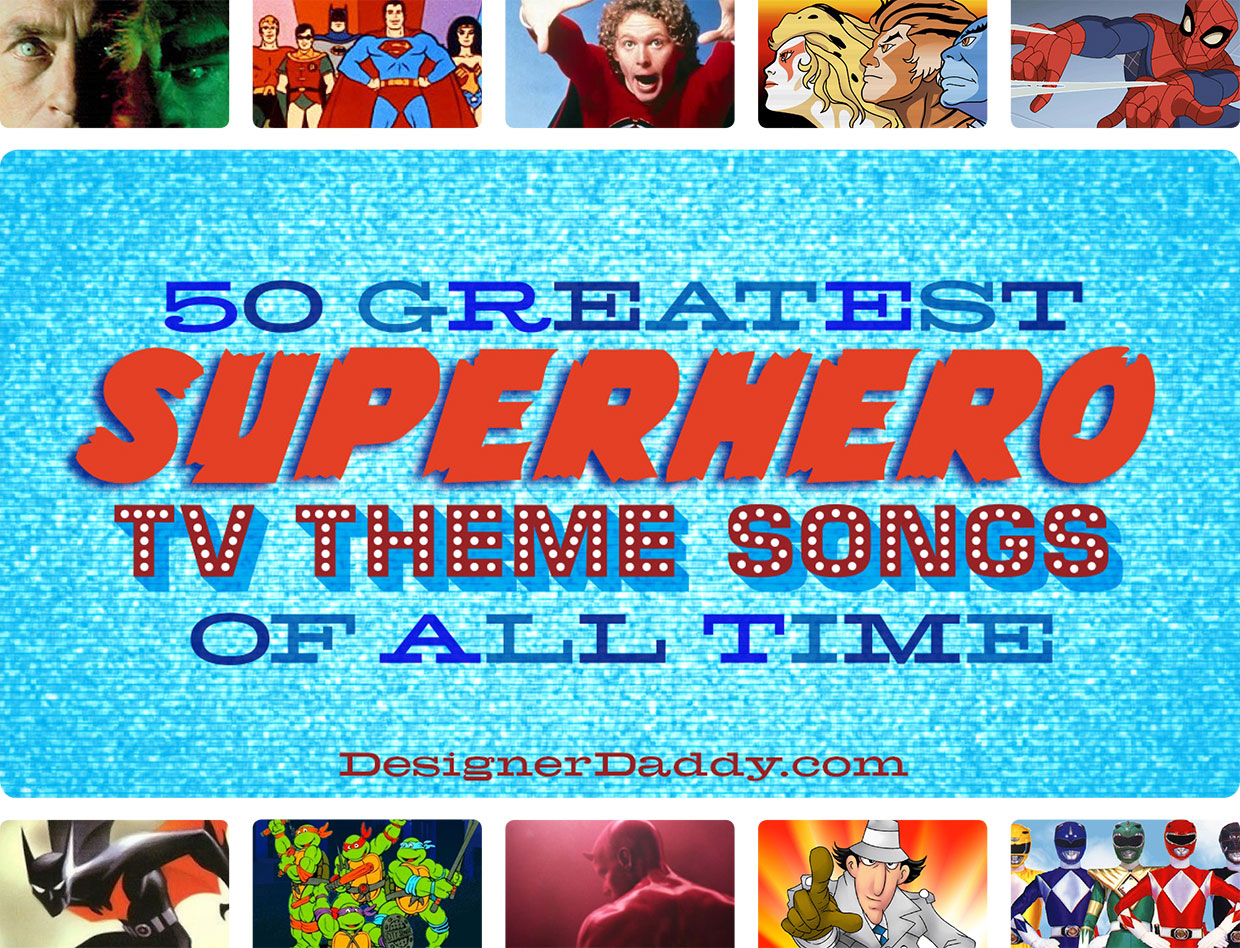 We are in the midst of a TV superhero renaissance. While super-powered heroes and villains have been part of the television landscape from its beginning, recent years have seen a marked increase in not just superhero shows, but good superhero shows. Between network, cable, streaming, and online, there are over 20 programs currently featuring live-action or animated heroes. And with as many as a dozen new shows planned in the next year, superhero fans are singing a happy tune.
Yet the one thing most modern superhero shows lack is a kick-ass theme song. Gone are the action-packed earworms of old. No "Here I come to save the day!" or "Thunder-Thunder-Thunder-Thunder-Cats!" Not even a "Na-na, na-na, na-na, na-na, na-na, na-na, na-na, na-na, BATMAN!"
Instead we're left with an assortment of indistinguishable instrumentals that do little to set the tone (or tell the story) of their shows — with nary a memorable melody among them. Can you hum the intro to Gotham, Agents of S.H.I.E.L.D. or Arrow? Didn't think so.
But rather than harping on what's lacking in the current bumper crop, I want to celebrate the rich, raucous history of where campy TV, catchy jingles, and spandex-clad heroes collide…by making an EPIC LIST. Over the next few weeks, I'll be ranking the TOP 50 SUPERHERO TV THEME SONGS OF ALL TIME! My choices are based on popularity, catchiness and cultural impact… with a heaping dose of personal preference. I welcome your criticisms, your praise, and your suggested omissions!
But first, let's kick things off with a BANG!, a POW! and a penis-shaped car!
. . . . . . . . . . . . . . . . . . . . . . . . . . . . . . . . . . . . . . . . . . . . . . .
50.

THE AMBIGUOUSLY GAY DUO
1996-2011

These animated shorts aired only 12 times during a 15-year period on Saturday Night Live, but this questionably close pair of heroes certainly left their mark. Ace and Gary (voiced by Stephen Colbert and Steve Carell) poke fun at Batman and Robin's oft-rumored homoerotic relationship, while both the animation style and silly/serious theme song ape the 'toons of the 1960s and 70s. Kudos to creator Robert Smigel for crafting a jingle from such an unwieldy mouthful of words.
.
READ FULL ARTICLE >>